We're Committed to Improving Global Access to Clean Cooking Technologies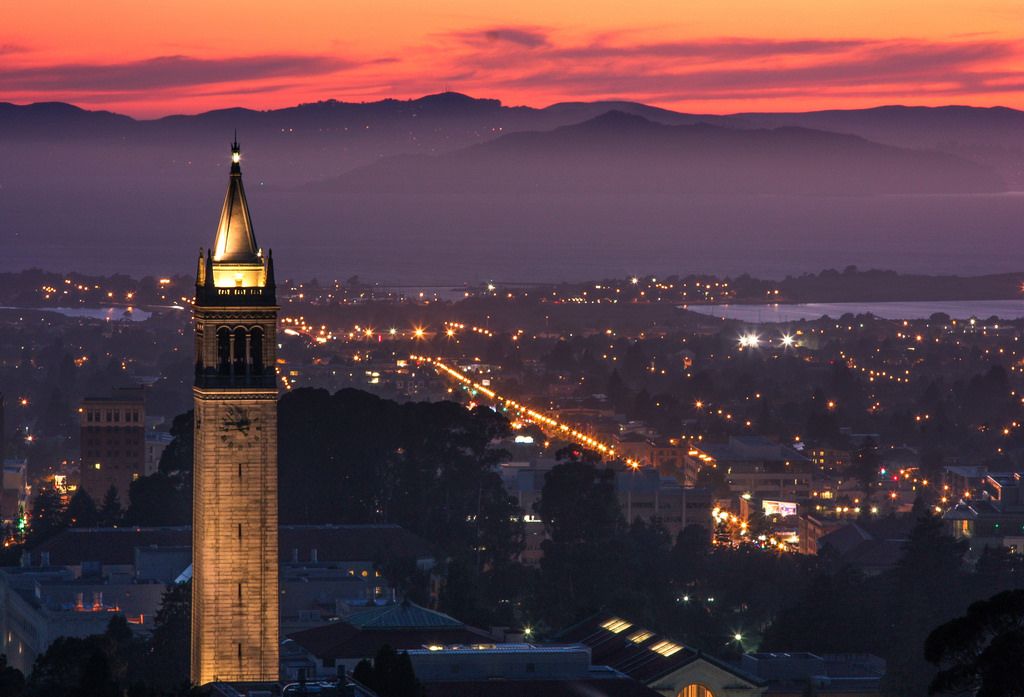 Our team on the ground in Kampala, Uganda is hard at work piloting sustainable models to bring improved cookstoves to families that need them.
Jessica De Clerck
Managing Director
Jessica De Clerck has 4+ years in the Ugandan renewable energy sector, specializing in designing, manufacturing and marketing solar lights, charcoal briquettes, and energy efficient cookstoves. Her background is in program management, sales and logistics. Previous experience includes managing a solar light distribution company; importation, warehousing and distribution of all medical and logistical supplies for Medecins San Frontieres-Doctors Without Borders' largest project worldwide (Nigeria); and launching and building two of the largest cookstove manufacturing units in Uganda for Green Bio Energy and International Lifeline Fund respectively.
Most recently, Jessica designed the first Tier 4 efficiency cookstove to cost less than 5 USD on the market worldwide for Living Goods. Jessica currently leads Potential Energy's efforts from the ground in Kampala.
Phiona Kusingura
Administrator
Phiona Kusingura has been with PE since June 2015. She is responsible for a wide range of activities which keep our daily work in order including cash handling, in-office marketing, tracking client sales, scheduling fuel deliveries, gathering stove user feedback, and identifying areas where PE can drive growth.
Phiona holds a degree in social work and social administration and has previously worked with HIV positive patients and farmers in social work roles.
Claire Adondeza
Marketing Lead
Claire Adondeza mixes her sense of integrity and persuasion beautifully while explaining why everyone should have an improved stove, solar lights and switch to alternative fuel! She enjoys the camaraderie and team spirit at PE, and actively engages with schools, marketplaces, savings groups, and offices to acquire new clients.
Although new to the stove and solar sectors, she has experience marketing fuel briquettes and is truly passionate about her work.
Aggrey Rugyema
Driver
Aggrey Rugyema started with Potential Energy in November 2015 delivering fuel to clients throughout Kampala. His last name, Rugyema, means "one who can overcome any situation that comes his way", and that he does! When clients are not home or answering their phones, when it rains, when there is too much traffic, Aggrey finds a way to get the job done.
He loves interacting with clients, and has also started to help with marketing. In his free time, Aggrey is studying to be an accountant.
Omnia Amr Abbas
Sudan Field Representative
Omnia Amr Abbas has extensive research experience in the spheres of climate policy, environmental politics, and private governance. She has been involved in numerous projects concerning environmental issues and sustainability, including launching Eco Options Egypt, the first Egyptian environmental issues online magazine, and acting as an Energy and Environment Program Consultant for the United Nations Industrial Development Organization in Italy (Cairo Office). Omnia serves as Potential Energy's on-the-ground representative in moving to a financially sustainable market-based strategy for the Berkeley-Darfur Stove in Darfur and other areas of Sudan. Omnia has an MSc in Environmental and Resource Management from Vrije Universiteit Amsterdam and a BSc in Biology from the American University in Cairo.
Our board works primarily out of Berkeley, California to provide operational guidance and support.
Dr. Ashok Gadgil
Founder, Former Board Member
Dr. Ashok Gadgil is a Faculty Senior Scientist, Director of the Environmental Energy Technologies Division of Lawrence Berkeley National Laboratory, and Andrew and Virginia Rudd Family Foundation Distinguished Chair of Safe Water and Sanitation in Civil and Environmental Engineering at UC Berkeley. His substantial experience is in technical, economic, and policy research on energy efficiency and its implementation in developing countries. For example, his pioneering, compact fluorescent lamp leasing programs are being successfully implemented by utilities in several Eastern European nations. Credited with several patents and inventions, among them the "UV Waterworks," a technology to inexpensively disinfect drinking water, for which he received the Discover Award in 1996 for the most significant environmental invention of the year, as well as the Popular Science award for "Best of What is New 1996".
His work in more recent years is inexpensively removing arsenic from drinking water in Bangladesh. Dr. Gadgil has a doctorate in physics from UC Berkeley, has won over 20 awards for his work, and has over 85 articles published in refereed archival journals.
Mohammed Sadki
Chief Financial Officer
Mohammed Sadki is a finance executive with an extensive background in international controllership, global financial planning and reporting, financial modeling, treasury, and systems implementations. Mohammed is currently a Sr. Director of Finance at Tiburon Software Inc. His experience includes previous appointments as a Financial Manager, later progressing to VP of Finance at GNLD, and prior to Tiberion worked as a Director of Finance and Corporate Treasurer at Mirion Technologies. Mohammed holds a BS in Finance and Accounting from the University of Lyon in France, and an MBA in International Business from Old Dominion University in Norfolk, Virginia. He is a CPA, and member of both the American Institute of CPAs and California Society of CPAs.
In his spare time, Mohammed enjoys mountaineering in Africa and South America, horsemanship, sailing in the San Francisco Bay, and spending time with his wife Lidwine and their two sons Amaury and Erwann.
Michelle Kreger
Board Chair
Michelle Kreger is a social sector executive with 10+ years experience leading innovative, high growth organizations dedicated to meaningful and lasting social change, and currently serves Senior Partnerships Lead at IDEO.org. Michelle became Potential Energy's Executive Director after 7 years at Kiva, a nonprofit connecting people via lending for poverty alleviation. Michelle spent 5 years building Kiva's microfinance partner network across Latin America, Africa and the Middle East, and spent 2 years as Senior Director of Kiva's Strategic Initiatives group, which saw Kiva's expansion into clean energy, water and sanitation, innovative agriculture, and higher education. Prior to Kiva, Michelle founded the Costa Rican nonprofit, NatureKids, which focused on English literacy and eco education in growing tourist hubs.
Michelle was a 2012 Rainer Arnhold Fellow, which is a program for social entrepreneurs with promising solutions to the big issues in health, poverty, and conservation in developing countries. She has also worked with other financial inclusion organizations, including ACCION International. Michelle graduated magna cum laude from Boston University in International Relations, minoring in Economics.
Nick Copping
Nick Copping and ZOOM Marketing Co-CEO Ellie Victor have successfully positioned more than 100 technology leaders since founding ZOOM in 1996, and continue to be deeply involved in all client projects. Nick began his career at Caltech researching upper atmospheric physics. He was the CEO of two companies and held executive positions at HP, Microsoft and ParcPlace-Digitalk. Nick is a Senior Fellow at the Ponemon Institute, a PADI Course Director, a former studio musician, and all-around smart guy.
Tyler Valiquette
Tyler Valiquette is a humanitarian, social entrepreneur, engineer, and product design professional with experience in the non-profit, international development, and high tech sectors. A pioneer in the field of "design for social" impact, his experience developing tools for low-income consumers spans four continents and covers a wide array of technologies from rural renewable energy and sanitation, to food security, transportation, and improved cookstoves.
He is cofounder and former COO of Catapult Design, a nonprofit product design firm, and currently works as an independent design consultant for social enterprises, non-profits, and corporations globally. In addition to his social impact work, Tyler has also lead product development teams for Silicon Valley startups. His primary professional interest is the intersection of social justice, technology, and responsible business.
Charlie Parker
Charlie Parker is an internationally recognized expert in REDD+ and climate finance, providing policy support to multilateral, national and international organizations, and extensive experience in land use policy. Most recently, he served as Executive Director at Climate Focus North America, a climate and land use consultancy based in Washington, D.C. Before Climate Focus, his experience includes heading the policy program at the Global Canopy Programme in Oxford, UK, being Deputy Director at the World Wildlife Fund in Washington, DC, and work as an IT consultant in Europe and Australia.
After early years hiking through European foothills to later expeditions in the Atlas Mountains and Himalayas, Charlie is deeply passionate about the environment and its role in development and climate change. Charlie holds degrees from the University of Manchester (MSc in Physics and Astrophysics) and Imperial College (MSc in Environmental Policy and Economics), as well as foundation courses in Mathematics and C++ programming from Berkeley Haas.
Maika Hemphill
Maika Hemphill is a finance professional and development operations specialist whose strategy, growth, and creativity in complex settings have been consistent markers of her career. As Potential Energy's Director of Development and Strategy, Maika helped lead Potential Energy through a period of impact-based growth, translating successes in Darfur, Sudan to operations throughout sub-Saharan Africa. Prior to that, Maika was responsible for developing a lending non-profit called Kiva's presence in the US domestic microfinance market, and oversaw widespread growth through Kiva's portfolio-based investments and in strategic partnerships. Prior to Kiva, Maika was an investment banker under Piper Jaffray's Financial Restructuring Group, as well as a Senior Loan Officer with ACCION USA's lending team.
Maika is currently the VP of Growth for Kountable, and holds a B.S. in both Finance and International Business, and a minor in Spanish from New York University.
Mitesh Gala
Mitesh Gala is passionate about taking technologies to market, using business and design strategies to introduce and scale innovative solutions to global issues around water, energy and health. As a Product Manager for Nexleaf Analytics, a tech nonprofit, Mitesh helps scale their product solution for vaccine potency improvement with a remote cold chain monitoring technology that provides real-time access to temperature data. He is challenged with commercialization, finding new business opportunities and partnerships, and has so far brought 15,000 sensors to market. Prior to Nexleaf Analytics, he spent 7 years building a social enterprise that developed a portable and most fuel-efficient diesel-run irrigation pump for farmers in South Asia including Bangladesh and India.
Raised in the Middle East, US and India, Mitesh has developed linguistic and cultural modalities for building strong relationships when working with international partners. He holds a Master's in Electrical Engineering from University of Southern California, and an MBA in Global, Social & Sustainable Enterprise from Colorado State University.
Tyson Trautmann
Tyson Trautmann is a software engineer, organizational leader, entrepreneur, and venture capitalist. By day he leads infrastructure teams at a video game company called Riot Games, and by night he is General Partner at a venture firm called Blacktop Capital. Prior to joining Riot, Tyson founded a startup, and spent 10 years in various software engineering and leadership roles at Microsoft and Amazon. Outside of work, also mentors startup founders through the Techstars HealthTech Accelerator. Tyson holds a BS in Computer Science from Biola University, a MS in Computer Science from the University of Washington, and is currently a student in the Berkeley-Haas MBA for Executives program.
April Gavin, Accountant
April Gavin has over 16 years of experience in nonprofit accounting. When she's not doing the math, she is an active artist in West Berkeley.