In Sudan, We're Making Cooking Safer and More Cost Effective for Women and Their Families
We partner with local communities to assemble and distribute the Berkeley-Darfur Stove: a stove designed specifically for the needs of the Darfuri people. The stove saves money, creates jobs and is better for health and the environment.
The Berkeley-Darfur Stove
Designed by engineers at Lawrence Berkeley National Lab using the knowledge and input of local Darfuri women, the Berkeley-Darfur stove is a high efficiency wood-burning cookstove adapted to local pots, customs, and cooking practices. Our stove is impacting the lives of 270,000 people by reducing exposure to toxic smoke and requiring half the firewood of an open fire.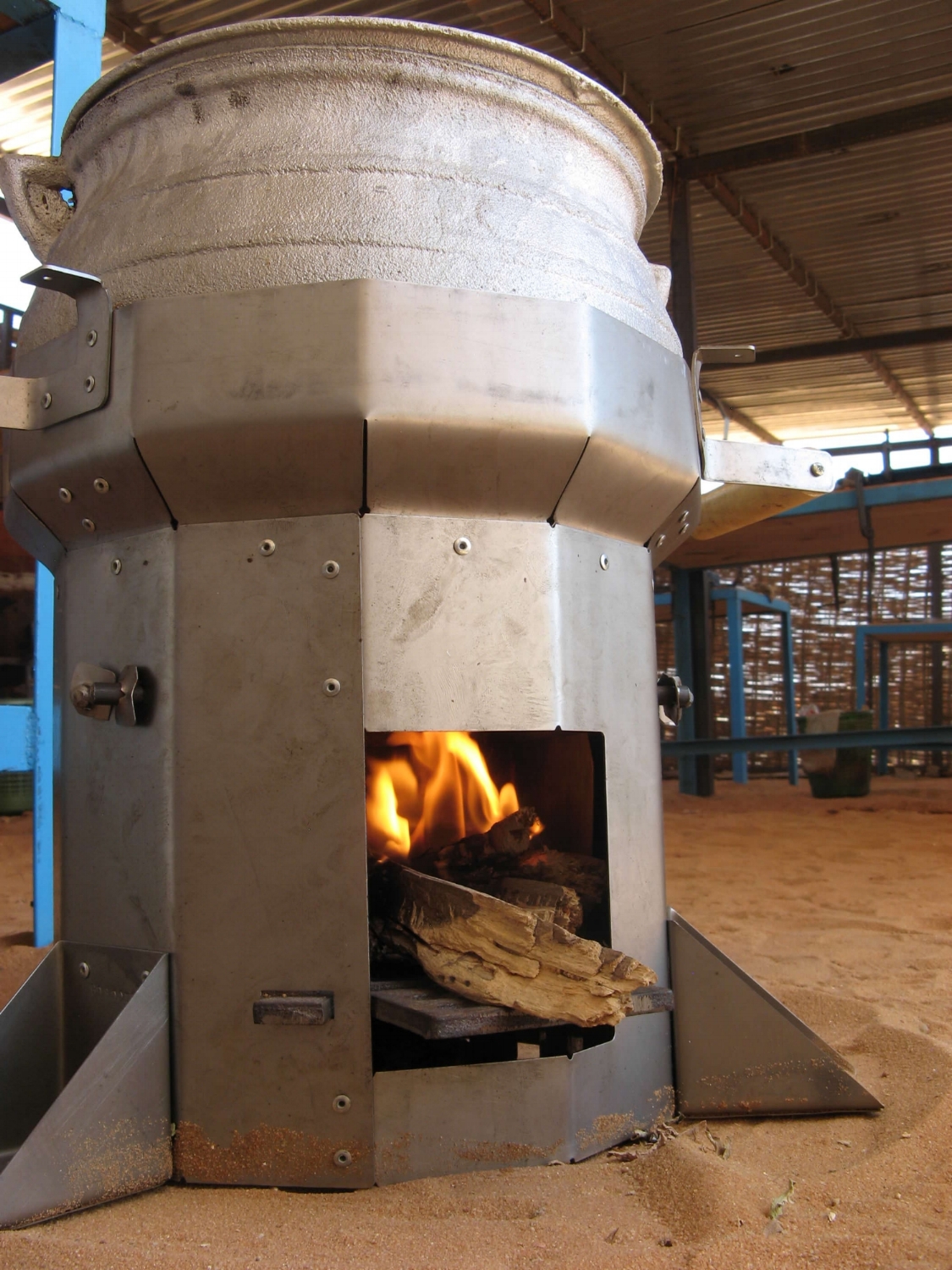 We work with over 20 local women's organizations to distribute stoves to those who need them most. We employ both humanitarian and market-based approaches to distribution by selling some on flexible installment plans, and by donating others to vulnerable populations who do not have regular forms of income.
Saving Money
Our stove users save money by reducing fuel expenditures from 33% to 17%, a savings of $.97 per day in firewood costs. Over the anticipated 5-year lifespan of the stove, this savings amounts to $1,770 per household. We've estimated that the collective firewood savings created by all the stoves distributed so far is more than $79 million.
Monitoring Usage
In 2013 we partnered with UC Berkeley's Center for Effective Global Action to conduct a rigorous evaluation of stove use by installing heat sensors on 180 stoves and continuously monitored use for several months. The study showed very promising results, indicating that stove owners utilized their stove for an average of an hour and a half each day.
The stoves are manufactured as flat-kits in India and then shipped to Sudan where they are assembled in local workshops. The result is a steady income for the 35 people who play a role in assembling, selling, and distributing the stoves.
In order to have a lasting impact on the people of Darfur, we've transitioned many of our operating activities to our in-country partner. This handover has allowed us to expand our reach to additional countries.